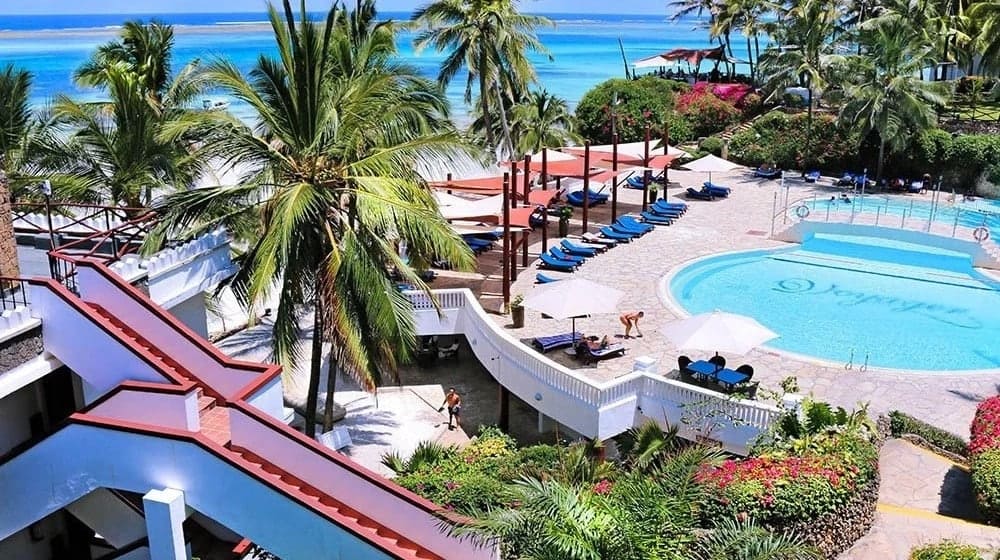 Beach Holidays in Kenya
Kenya's many beaches along the Indian Ocean are the country's biggest beach holidays destination. Visitors can enjoy clean beaches lined with palm trees and studded with luxury resorts, with coral reefs located just offshore. The City of Mombasa is the entry point to the coast, with beaches extending south to Malindi and north to Lamu Archipelago, a world heritage site.
NORTH COAST
Due to its calmness, North coast has a wide range of accommodation facilities that range from luxury hotels to affordable hotels and its coast is bordered with white sand beaches protected by a coral reef. Apart from the normal beach activities that you can do around like sunbathing, swimming and playing with sands and building sand castles, it's also a good location for beach volley, windsurfing, scuba diving, kite surf, jet skiing, sailing. The beach is never overcrowded and offers lots of space for privacy.
DIANI
With many world class beach resorts, widespread palm vegetation, giant coral reefs and a vibrant marine life put Diani Beach in its own class. Diani Beach has been voted Africa's leading beach destination for the third time running since 2015. While here, you can simply relax on the beach and unwind, take a walk or participate in activities like kite surfing, snorkeling or sky diving.
WATAMU & MALINDI
Watamu is a small town located approximately 105 km north of Mombasa and about 15 km south of Malindi on the Indian Ocean coast of Kenya. The beach is known for its local reefs making it a perfect spot for snorkeling and scuba diving, crystal clear water and soft white sands. The beach is perfect for swimming, gives you a fantastic holiday experience. You can engage in some beach activities such as surfing, sunbathing or take a long walk along the shores. Malindi offers varied attractions to tour on your beach trip, from fishing, snorkeling and scuba diving at its marine park to day touring the prime hotspots like the Vasco de Gama Pillar and more
LAMU
Lamu Island has the best beaches perfect for relaxation during your holiday. These beaches are known for their breathtaking views and peaceful ambiance. These beaches are surrounded by luxury resorts built around the ocean. These beach resorts offer visitors an exquisite place to have fun and relax.