Reteti Elephant Sanctuary was opened in 2016, in Namunyak Wildlife Conservancy in northern Kenya. The facility rescues young elephants, orphaned due to abandonment, drought, poaching, separation or falling into wells from which they cannot escape.
Reteti Elephant Sanctuary is the first community-owned and community-run elephant sanctuary in Kenya – a feat the Samburu people have achieved solely through their own initiative and drive. The local people have recognised the benefits of helping and conserving their wildlife, not least for the employment opportunities that this creates and the subsequent far-reaching improvements in livelihoods. Reteti is completely staffed by Samburu people, including a growing number of women. This represents a significant and very positive shift in attitudes and perception of women in employment; in fact, Reteti has the first female elephant keepers in Africa.
When visitors arrive at the sanctuary, there is an introduction by one of the keepers and an opportunity to witness one of the feeding sessions from a shady, elevated platform looking down into the main enclosure. The baby elephants are bottle-fed individually by the keepers, up close to the viewing platform. Witnessing the genuine love and care that the keepers have for their young charges is truly touching – and something that is clearly reciprocated by the elephants when observing their interactions with their keepers.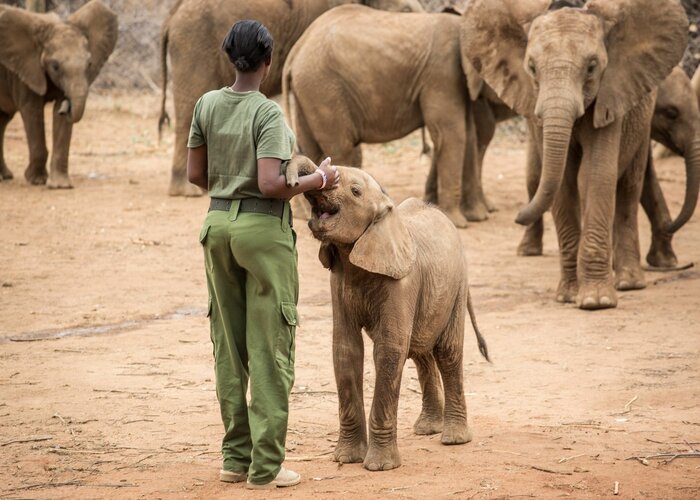 7 Days 6 Nights
Availability : Jan 1' - Dec 31'