Situated on the equator west of Nanyuki, between the foothills of Mount Kenya and the Aberdares, Ol Pejeta Conservancy works to conserve wildlife. It is home to the largest black rhino population in East Africa and also the last two remaining Northern white rhinos. One can engage in a number of unique adventure activities in Ol pejeta. Ol Pejeta Conservancy is also home to an abundance of wildlife, including the Big Five, chimpanzees Grevy's zebras, Jackson's hartebeests, cheetahs among others.
A safari to Ol pejeta Conservancy offers you the most rewarding Kenya safari adventure particularly for those appreciate conservation and sustainable tourism. From Nairobi, the drive will be about 3 hours passing through the central highlands and crossing the equator at Nanyuki. Arrow Adventures Kenya can help you organize a fulfilling Ol pejeta safari from Nairobi and at the same time you can combine with other parks to come up with a memorable adventure experience.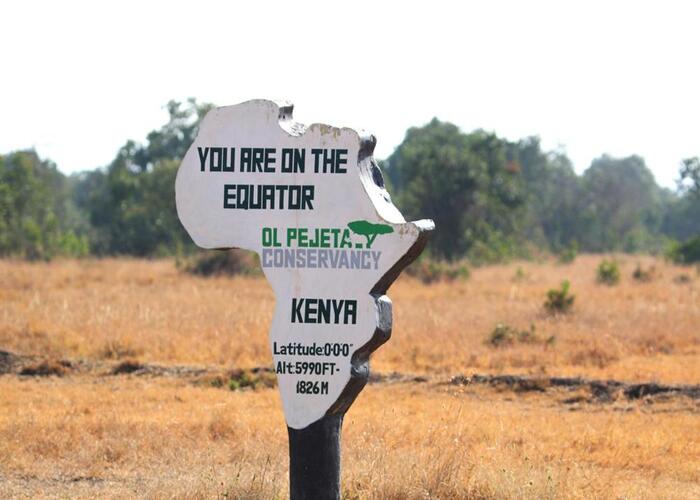 Ol pejeta Conservancy is 360 km 2 and is the largest black rhino sanctuary in East Africa, and hosts a high density of predators. It provides home to a wide variety of wildlife such as the big five, a great number of plains game such as zebras, both common and grevy's, antelopes, gazelles. The Jackson's hartebeests are endemic here. The conservancy provides safe haven for the Chimpanzees rescued from the black market and the last two remaining female northern white rhinos (Najin and Fatu) after the only male (Sudan) succumbed on 18 thMarch 2018 . The Conservancy endeavors to protect diverse habitats and generate revenue through tourism and then plough back the income through conservation and community projects. They manage a very successful livestock program and the development of community based conservation tourism activities.
Below are some of the unique adventure activities to engage in to make your Ol Pejeta adventure experience thrilling.
Wildlife viewing: The conservancy has a wide variety of wildlife species and as soon as you enter the gate, you start sighting amazing wildlife.
There is a hippo hide where visitors can view hippos and wildlife closely without disturbance. It is located strategically on the banks of Ewaso Nyiro River offering views of the water where hippos often spend their day keeping cool in the shallow water.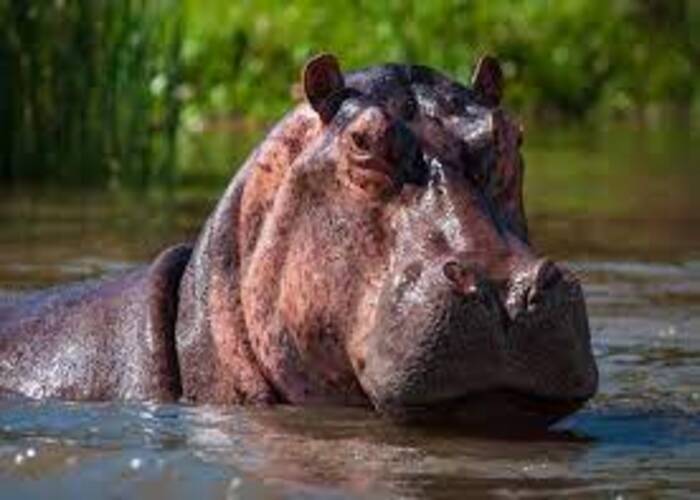 Visit the Sweetwaters Chimpanzees sanctuary: The sanctuary was opened in 1993 in an agreement between Kenya Wildlife Service, Jane Goodall Institute and Ol Pejeta Conservancy to provide long life refuge to orphaned and abused chimpanzees from West and East Africa.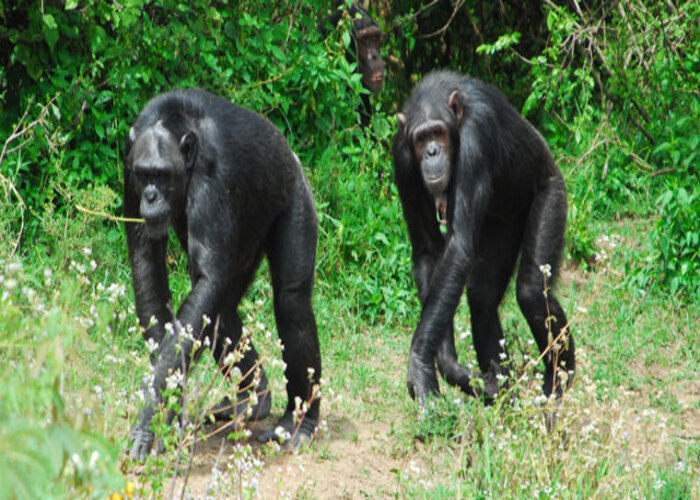 Morani Information Centre: The Centre offers visitors the opportunity to get more insights about the different wildlife species found in the conservancy. It also offers an overview into how Ol Pejeta Conservancy works on a daily basis to safeguard wildlife and preserve wilderness.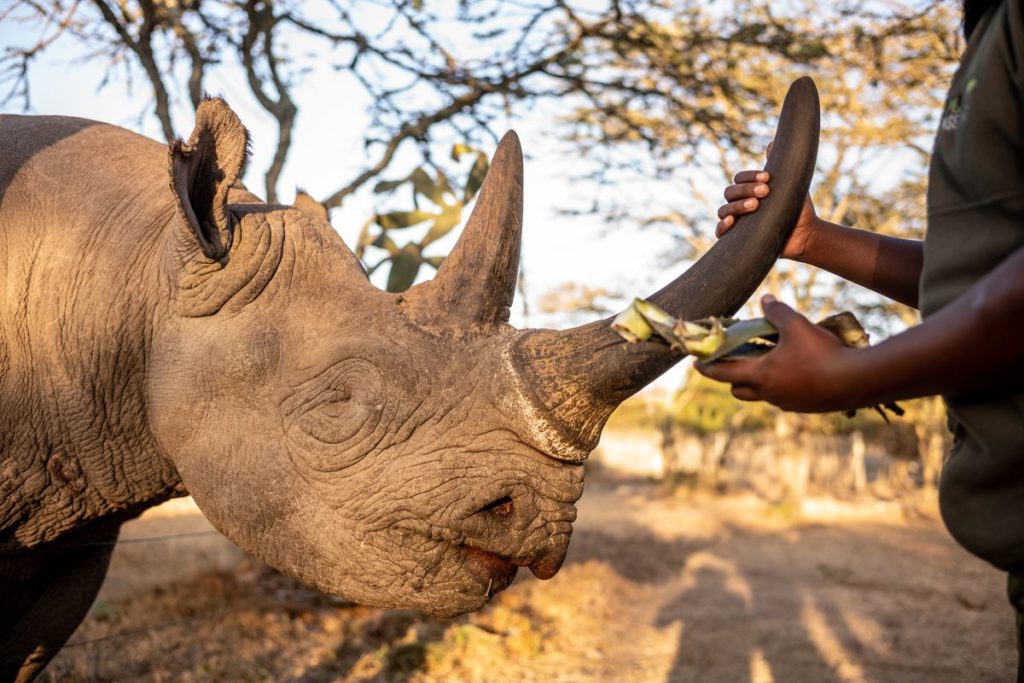 You'll get a chance to meet Baraka, one of the first rhinos born in the Ol Pejeta Conservancy. After losing an eye to an infection following a fight he unfortunately became completely blind. With a low chance of survival on his own, Baraka was moved from the wild to an enclosure in order to ensure his safety and get 24hr protection and surveillance. There is a feeding platform from where visitors can get up close to view and feed him, a rare experience.
The Boma: This is an enclosed area where visitors can get up close and learn about the Northern White Rhinos which are critically endangered with only two females left in the world (Najin and Fatu). The boma also has southern white rhinos, two black rhinos and numerous Grevy's zebras and Jackson's hartebeest.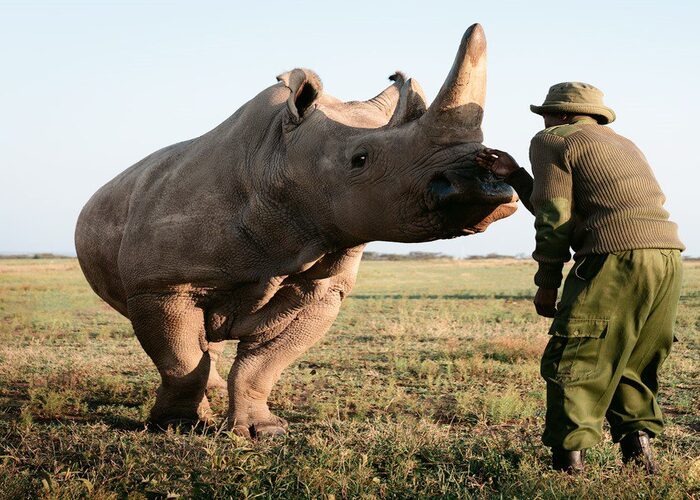 The conservancy offers the rare opportunity to do lion tracking. It is a great way to support the conservation project and to learn more about these fascinating predators. This activity is best experienced between 06.30pm and 09.30pm as a night game drive as you target other nocturnal animals.
Horse riding: The conservancy offers you the rare experience of exploring the nature up close while on a horse back. You will ride amongst the wildlife while accompanied by trained rangers to maneuver through the wildlife.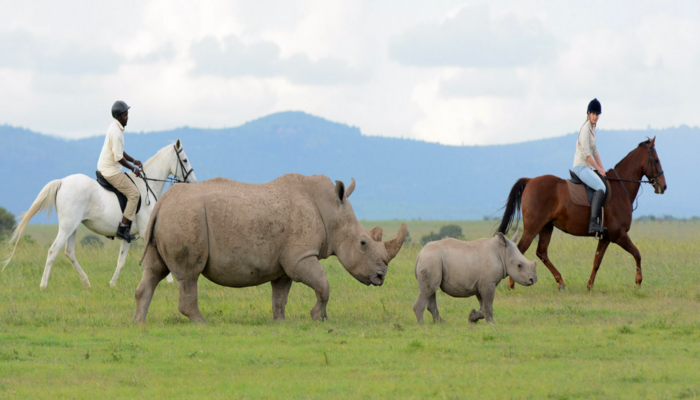 You can enjoy your experience in Ol pejeta by choosing one of the following accommodation options: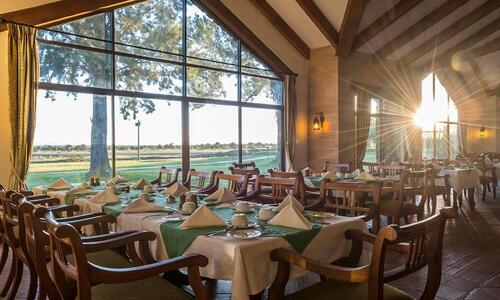 Sweetwaters Tented Camp
Ol Pejeta Safari Cottages
Porini Rhino Camp.
Ol Pejeta Bush Camp
Kicheche Laikipia Camp
Comfort Gardens Nanyuki is outside the park at the main gate.
Book your safari with Arrow Adventures Kenya to explore these unique adventure activities in Ol Pejeta Conservancy.